Founder and Chairman of Uni-tech
| | |
| --- | --- |
| | |
Harmonious and Compatible Progressiveness
The concept of harmony and compatibility originates from National Languages and Guanzi. Harmony refers to different elements or different perspectives complementing each other and therefore generating new things. The idea of harmony and that of compatibility are interchangeable, and together they are "different but complementary, opposite yet supplementary, coordinated and unified, and in the end they bring about harmonious progressiveness."

Harmonious progressiveness encourages coexistence and prosperity among enterprises, the society, the nation and the environment. It inspires cooperation, resource-pooling, profit-sharing and coordinated development with partners and competitors. It strengthens the bonds between leaders and employees where they grow and improve themselves through thick and thin together.

Sustainable Operation
Since our establishment, Uni-tech has been committed to sustainable operation that involves running projects, cultivating talent pool and building up core corporate values. We consider ourselves as a big family and a school and we believe that an enterprise is by no mean profit-making only. Rather, we are accountable to our employees and and our partners. We take sustainable operation as our goal and will persistently advance toward this goal to develop into a centennial enterprise.
Vision
"Your heart determines your way."


Starting from the small, we root ourselves deep.
Aiming for excellency, we refine and improve constantly.
Always family-minded, we value cooperation and trust.
Costumer-oriented, we earn respect and faith.
More than just a Screw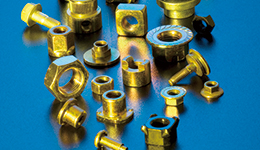 Uni-tech always keeps in mind that a small screw is our baby step into a manufacturing industry. We endeavor to expand our business scale, diversify our products and hone the workmanship, all with our pursuit of perfection, our perseverance and challenges from our clients. Therefore, we have grown from making a screw to manufacturing components for bicycles, household appliances, industrial machinery and equipment, and those for automobiles.
Now, we have embarked on another ambitious project to manufacture parts and components for aerospace industry. We will face the upcoming challenges with the same attitudes and spirits that have brought us so far.