Quality Assurance
We Design Quality


During advanced production planning, Uni-tech factors in all quality requirements, from materials, equipment, operation methods to personnel training. We take preventive measures to lower the need for corrective actions.

We Make Quality
Uni-tech carries out control plan and employs process control tools to monitor production quality. So at each and every production stage we are able to predict and prevent non-conforming items. We also inspect products to ensure conformity to specifications.
Quality Control Schemes
● Advanced Production and Quality Planning, APQP
● Production Part Approval Process, PPAP
● Statistical Process Control, SPC
● Measurement Systems Analysis, MSA
● Failure Mode and Effect Analysis, FMEA
● Total Quality Management, TQM
● Quality Verification Testing, QVT
● Supplier Quality Assurance, SQA
● Continuous Improvement Program, CIP
● Out-of-box Audit, OOBA

Quality Policy
"Quality Assurance and Everlasting Service"




Quality Assurance


For a long-term and sustainable quality assurance, Uni-tech sets priorities at staff training and improvement of management system. We believe these are the very two fundamental elements in overall uplift of quality output.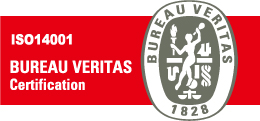 Everlasting Service
Uni-tech's success lies in its commitments to customers and its ever-improving services. Only by strengthening our bonds with customers will we proceed long and far.

Customer satisfaction is based on quality assurance and satisfactory service, and it is also Uni-tech's utmost concern. Our development plan unfolds itself around the belief of customer satisfaction and evolves around the ideas of quality, management, technology and service. We will make every effort to live up to and deliver our promise to our customers.